With Auto Car Brokers you have a quick and easy way to start your own brand new business. Car broking can be a fantastic option whether you want to work at it full or part time. There is also incredible demand for second hand cars, so you can step right in and begin earning a wonderful income.
If that wasn't reason enough to start, you won't need to invest as much upfront thanks to our special offer! The car broker package we provide has everything you need to be a broker in a neat package. You can buy it all for just £1,592.00, saving 20% on the various modules.
Never a dull moment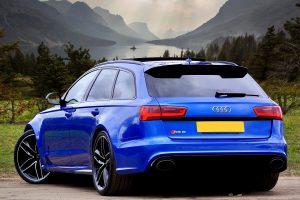 One of the best things about driving in the UK is there are so many different makes and models to choose from. Dealers here import from all around the world. You will never have a dull moment on the roads seeing the same couple of vehicles over and over.
This also means you will have a really fantastic time when you are car broking. You will get the chance to arrange deals for literally hundreds of different models. It makes it incredibly interesting, especially if you have a passion for cars.
The latest data from heycar shows which used cars are the most popular in the UK. Overall in 2021 the Ford Fiesta had the highest number of sales with an impressive 326,436. The Vauxhall Corsa had the second spot with 262,448. Ford then took third place as well thanks to 251,265 sales of the Focus.
That is just scratching the surface though. Volkswagen, BMW, Audi, Mercedes-Benz, Toyota, Nissan, Peugeot, and Renault all have notable shares of the used car market. Then you have smaller numbers of other brands like Alfa Romeo, Jaguar, Land Rover, and more. Plus, there is always demand for specialist high end cars too.
On top of that you may be trying to source convertibles, estates, SUVs, and many other body types. Plus, you can be chasing petrol, diesel, hybrid, or fully electric vehicles.
Want to start car broking?
As you can see, we have a real passion for this kind of business. We are successful with it ourselves and want other people to enjoy the same benefits. That is why we put together our car broker package. It is a business in a box, ready to unpack and get you started with broking. We will also be on hand to give you support if you need it.
So, what more do you need to know? You can find details on our website or contact us. But remember, our special offer to save 20% on the modules is only available for a short time if you want to save on the initial costs.