Starting up a brand new business can take a lot of time. For example, it could be six months to a year from product design to making your first sale. If you are offering a service, often you can launch in three months or so. Online businesses can be up and running much faster, generally taking around a month. But what about car brokers? Well, with our help you could be ready to start in no time at all.
How does it work?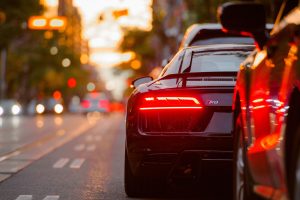 The greatest thing about starting a business in car broking is we have done the majority of the work for you. Auto Car Brokers is one of the most knowledgeable and successful experts in the industry. We help people in the UK and US to get their start as an independent car broker. You will get the best support and access to our fantastic resources.
What we do is give you a business in a box package with almost everything you need in it. For starters it has the Car Broker Business Manual. It includes info about how to run your business, how broking works, how to find buyers and sellers, and how to close a deal. It covers all of the important topics so you can start on the right foot.
In addition, we include a huge array of supplementary materials. For example, we give you template emails ready to personalise and send to prospective buyers and sellers. Then we have things like price guides and more.
Why is now the perfect time to start?
So, with everything you need in a single package and support emails over the first two months, you could have a new business up and running very quickly. That is excellent for all new car brokers.
As well as a fast set up, if you start now you can automatically save on your initial outlay. If you purchase the full package upfront it is just £1,592.00. That means you can save 20% on individual module prices.
To put into perspective how fantastic that is, typically you would spend a few thousands to start a new business. That would include paying for things like registering the business, equipment, workspace, inventory, and marketing. You don't need to pay for many of these with broking and you can start working from home in your own time.
Car brokers can earn a wonderful income
If you aren't convinced yet, just take a look at how much you could earn. A typical deal could bring in between £250-£500 in commission for you. That is just for a relatively typical deal for a common second hand car. However, you could earn thousands from a single deal if you can broker the sale of an upmarket vehicle.
So, why not start this month and get the car broker package for the incredible price of £1,592.00? You can learn more on our website or contact us. Then, if you want to buy, you can do it all online on our new site.