The last three years have been some of the most disruptive for the car market for decades. However, the estimate is that 2023 will be a much more stable year. We want to look at some of the main things that could bring this and what it means for second hand cars in particular. That will show why there will still be plenty of opportunities for car brokers.
Supply chain improvements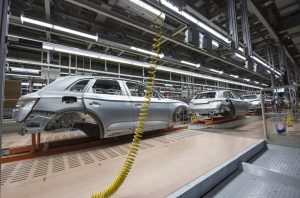 One thing that has happened over the period is a big jump in demand for second hand cars. In turn it has pushed the prices up.
A number of factors were to blame here. Most notable was supply chain issues, especially in regards to supplies of chips. A shortage meant far fewer new vehicles could come off the production lines. The number of new EVs in particular was down massively because they use 30% more chips.
The price of new vehicles was also up. Part of this was due to the shortages and fewer new models being available. Some was also because the price of some raw materials was up massively, particularly lithium and nickel.
Luckily, the estimate is things will improve in 2023 and new supplies will be higher. That in turn could mean a dip in demand and prices for second hand cars. Car brokers need to be aware of this likelihood.
Price falls
While a fall in prices is expected, it won't be the same across the board. The belief is that vehicles that are 1-3 years old won't decline in value as much. There are a number of reasons for this. The most compelling is that there simply won't be as many coming on to the market because of the drop in new supplies during the period.
Prices for vehicles 4-7 and 8-13 years old could fall the most. Higher interest rates could also make it more compelling to choose newer cars.
New models
One of the biggest changes will be the arrival of a number of new models. There are plenty on the way that could make a big impact, including new models of EVs and the new BMW M2.
Car brokers should look ahead
At Auto Car Brokers our main aim is to give people the best chance of success when you take up car broking. That is why we provide so many fantastic resources. It is also why we always recommend you keep an eye on the market and adapt your approach accordingly. For 2023 you will likely be focusing on vehicles that are 1-3 years old.
If the outlook for 2023 inspires you to start your own business, you could do far worse than choose our resources to help you. They ensure new car brokers begin with a fantastic knowledge base and pre-prepared materials like sample emails to send to buyers and sellers.
So, why not buy resources today? You can choose individual products that interest you or select our full business package and save 20%. You can also contact us if you need any more info.