At Auto Car Brokers we give you everything you need to start your own business in broking. This is a fantastic industry, especially in the UK where people love second hand cars. As a car broker, you could earn a nice commission for every deal you agree. It could be a fantastic second career or become your main focus.
One of the best reasons to look at car broking at the moment is the state of the market. While prices have cooled recently, before that were two years of rises and huge levels of demand. The prices are still as much as 35% above pre-pandemic levels.
A key to your success in broking is to know what vehicles to target. It is therefore really important to look at demand levels for different makes and models and the values. Ideally you want to focus on those vehicles with high prices as it can give you better commission per deal if you are a car broker. At the same time, you may want to avoid ones with values that are crashing.
Attitudes towards 4x4s and diesel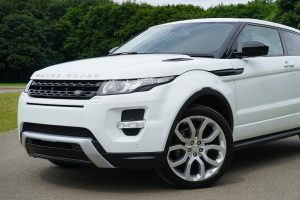 This is Money recently revealed a list of the top 20 vehicles in terms of their fall in value in the last year. Using data from specialists cap hpi, they had a look at the change in average price of 3 year old second hand vehicles with 30,000 miles on the clock in Nov 21 and Nov 22.
There are two obvious things you can take from this data. Firstly is the fact that more people are staying away from larger SUVs. The main reason for this is likely the high fuel prices making them far more expensive to run.
The second thing to take from the figures is that diesel vehicles dominate the list. The fuel has been losing popularity for years due to issues with emissions and high fuel costs. Additional pressures like clean air and emission zones in cities also make them more expensive to own.
According to the list, the top five vehicles in terms of price crashes are:
Land Rover Discovery Sport diesel (2014-2020) – minus 22.6% or £6,097 in the 12 months
Nissan Qashqai diesel (2013-2018) – minus 20.6% or £3,183
Range Rover Evoque diesel (2011-2019) – minus 20% or £5,232
Jeep Renegade diesel (2014-2019) – minus 19.6% or £2,825
Ford Kuga diesel (2012-2020) – minus 19.4% or £3,849
Speak to us if you want to try your hand as a car broker
Looking at things like values is important if you want to get the best results as a broker. It is a good idea to be proactive here and keep an eye on the market. Our car broking package can help as an excellent starting point too.
So, why not learn more about what you would be doing as a car broker and how it could earn you a fantastic income? Then, if you want to purchase a business in a box, you can buy our package of resources via our website.