The RAC Dealer Network recently said they expect 2023 will bring much tougher conditions for car dealers in the UK. They will need to react to market conditions if they want the best chance of making a profit. The situation could also open the door for more opportunities for car broking. As one of the leading resources in this field, we can help anyone looking to start out as a broker.
What will the market be like?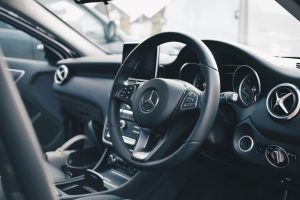 The main thing the RAC is anticipating is a number of issues from the pandemic to continue. Most notable here will be a continuation of stock shortages for second hand cars and vans. Supply shortages in the last few years will have an impact because there simply won't be as many 1-3 year old cars coming on to the market. At the same time, people who kept their vehicles for longer in response to the pandemic will now be selling ones that are 4-7 years old or more.
On top of this people will continue to feel the strain of higher personal and businesses finances. As a result, they will be more careful when choosing to buy vehicles.
The big issue here is the stock shortage will mean price rises are likely. At the same time, the vehicles for sale will typically be older. That will be a double hit to buyer confidence. A lot of people won't want to be paying more for older models that have a higher risk of breakdowns. It will therefore be tough for dealers. They may need to look for more help with car broking.
What to do?
The RAC expects dealers to respond to the situation by adapting the warranties they offer. They believe we will start to see them getting longer and more comprehensive. The aim here will be to give customers more protection when they buy older vehicles.
Plus, they suggest dealers look to adopt measures such as more comprehensive vehicle inspections. These can showcase that they have taken a close look at the vehicles before selling. Things like a comprehensive service and vehicle history check can help.
Opportunities for car broking
This whole situation could be a blessing for car brokers. Dealers will likely be looking for people who can help them to source high quality vehicles, particularly ones in the 1-3 year old bracket. Prices for these will likely be highest because of the shortage. So, it will be more rewarding when they can be sourced.
So, while it might be challenging, there is an interesting opportunity if you want to try broking. You could potentially become a very important asset to dealers all over the UK. For every vehicle you can source, you could get a really impressive commission. This could be into the thousands of pounds for certain vehicles!
If you do want to try car broking, you won't find better materials for starting out than the ones at Auto Car Brokers. They contain our wealth of experience and lots of useful insights. You will have the perfect foundation to build from. So, purchase today and become a broker.