If you already offer a car broker service or want to start a new business doing so, you need to know what to expect in the market. A good place to start is to look at which second hand cars were popular in 2022. It could give an indication of trends for 2023.
The latest data from AA Cars is really useful here. It showcases the fastest selling used cars this year. All of the models on the list had over 7,000 sales in 2022. They had the shortest amount of time on the market between first being listed and being sold.
Which vehicles were the fastest sellers?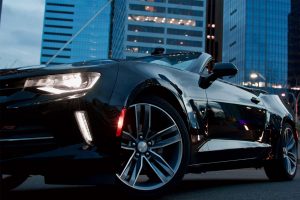 The top three models here were the BMW 1 Series 116i, Peugeot 108, and the KIA Ceed. Other models to feature were the Hyundai i20 (4th), Vauxhall Astra (5th), and Citroen C1 (6th).
The main thing to take from this is the majority of the fastest selling cars from 2022 were hatchbacks or smaller city cars. Only one model in the top ten wasn't one of these two types of car. This is the large family Vauxhall Insignia (10th).
What the data shows is that a lot of drivers in 2022 were choosing to downsize to smaller vehicles. This could likely continue in 2023, so you may see a change in what you are looking for if you offer a car broker service.
One of the main reasons for the change is high fuel prices. According to figures from ONS2, fuel costs in the 12 months to November were 17.2% up. As a result, more people are going for smaller cars that are cheaper to run and offer better fuel economy.
Big change in trends
The popularity of hatchbacks and small city cars is a stark contrast to 2021. Then the list of fastest selling cars was dominated by SUVs.
The data for 2022 also shows a drop in the popularity of vans. For years there has been high demand for second hand Ford Transit vans. In 2021 they were among the fastest sellers. The Volkswagen Transporter was also on that list. However, both fell out of the top ten in 2022. Again this is likely due to fuel costs.
Ford Fiesta
One thing to look out for in 2023 is the Ford Fiesta. Overall it was the most popular second hand car in 2022. It was the eighth year in a row it took that honour. However, Ford said they were ceasing production of the model in 2023. It will likely remain a very popular used car for the next few years, but may start to slip when newer models are no longer available.
Use our materials to start or enhance your car broker service
Auto Car Brokers is one of the world's leading experts in broking. We know first-hand how many opportunities there are, especially with the size of the second hand car market in the UK. Our goal is to help people who want to start their own business here or enhance what they currently do. To do this we have lots of great resources we have put together, including a handbook.
If you want to speak to us about your car broker service, you can contact us. We are happy to offer advice and go over the benefits of choosing our materials.